Rotorua West
Meetings:
Held weekly at the
'Princes Gate Hotel'
cnr Arawa & Hinemaru Streets, Rotorua
View map

Visiting Rotarians are
always welcome.
Excellent dinner $25.

Registrations & Apologies to:
info@princesgate.co.nz
or Phone 07 348 1179
COVID 19
All Meetings are CANCELLED until further notice
.
From President Raewyn ..


"Greetings, welcome to our
website - please feel free to browse and find out more about Rotorua West and the things we do in Rotary. If you would like more information please do not hesitate to contact me.
.
If you are a Rotarian and visiting Rotorua, we would love you to join us for dinner at our meeting on Thursday night
.
"We enjoy interesting fellowship with both men and women members and can assure visitors of a very friendly environment.

We regularly schedule guest speakers and have always maintained a strong commitment to recognition of
service above self
".


We Have Fun - We Make a Difference
Rotary International Theme for 2019-2020



Rotary International World President Mark Malone 2019-2020


Interested in joining a
Rotary Club?
Contact Raewyn (027 4335075) for a chat and to arrange a visit.

New member Michaela with Past Pres Phil, AG Pauline and RYLA Graduate Cori.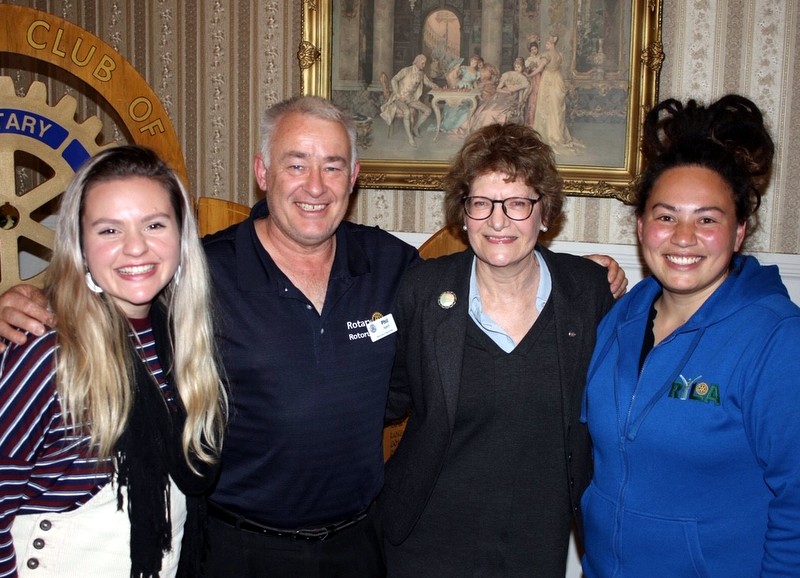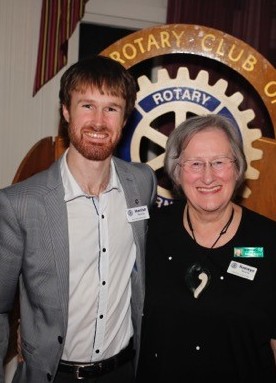 Hamish has joined the Club and is now proud to a Rotarian. Mum and Dad are also Rotorians.


Tom has also joined West this month.His long carreer in education means he is well known in the Rotorua area.